Heirloom Hourglass
Wine Connoisseur and Fine Living Hourglass Collection


Inspired by wine country lifestyle, wine travel, and a culture of fine living, these Heirloom Hourglasses only improve with age when paired with your wine country wedding or the wine enthusiast on your gift list!
Heirloom Hourglass makes custom hourglasses you can fill with your own real beach sand, soil from the grounds of your favorite vineyard, colored sand, and more! Anyone can easily fill these beautiful hourglasses with your choice of sands or soils to create a very meaningful wine gift and luxury keepsake. For many, fine wine is a symbol of good times, family celebrations, and relaxing vacations. Heirloom Hourglass combines this symbolic meaning with design elements inspired by the art of wine making to create a very special wine keepsake. Fill an Heirloom Hourglass with sands or soils from a special place, and you'll capture the moment, preserve the memories, and create an heirloom!
FEATURED HOURGLASSES
The Cabernet, The Vineyard, and The Reserve
Please click on any image for complete product details!
The Reserve
Violetta Granite, Oak
The Cabernet
Oak, Mahogany
Heirloom Hourglasses are ideal for wine travel, perfect for wine collectors, and make great luxury wine gifts for any occasion that calls for something unique and heartfelt. They are ideal for the increasingly popular Wine Country Weddings and Vow Renewals, and The Heirloom Hourglass Wedding Unity Sand Ceremony is a unique and touching addition to your Wine Country Wedding. All of the hourglasses in this collection are handmade from materials of the finest quality, and they are inspired by the romance and culture of wine country, the grandeur of nautical history, and the elegance of fine living. The timeless beauty of premium hardwoods and solid pewter is paired with luxury materials like our proprietary Oceanstone, Granite, and Marble to create heirloom quality pieces. Heirloom Hourglass can be easily opened, filled with sand, and closed from either end by turning the solid pewter or 24 carat gold plated closures. We offer a wide variety of custom closures including grape bunches, hearts, and many others.
You can customize any hourglass model with any closure. Please see the Personalization and custom closure section of Shop Online for complete list. Below are our featured Wine Inspired closures.
Please click on any image for full product details!
Engraving available directly on heart closures!
2 Hearts Become 1
Gold Plated Heart
Visit Our Online Shopping Guide!
Personalization & Gift Book Entry Guide
More Wine Inspired Hourglasses:
The Bordeaux
Garnet Oceanstone, Pewter
The Zinfandel
Black Walnut, Mahogany
If you are looking for an engraved wine gift or personalized wine accessory, you can customize your Heirloom Hourglass with an engraved plate, or have the pewter heart closures engraved for an added personal touch. Every Heirloom Hourglass comes with a collection kit that contains everything needed for collecting your sand or soil and filling your hourglass. The collection kit also contains an individually numbered gift book that certifies the authenticity of your Heirloom Hourglass, and has space for you to write a note about its special meaning to you. Be sure to check out our Shop online section. Here you'll find the perfect wine gift, wine accessory collectible, or Unity Ceremony for your Wine Country Wedding. Also check out our offering of engraved wine glasses in our Personalization section.
WINE TRAVEL and EVENT PLANNING RESOURCES


Fill an Heirloom Hourglass with beach sands or vineyard soils from your travels to wine country!
Here are some great resources for planning your trip or event:
www.winecountry.com
www.foodandwine.com
www.finewinetravel.com
www.winespectator.com
www.fingerlakes.org
www.winetravel.com
www.inyourglass.com
www.winetravelguides.com
www.winetrailsusa.com
www.travelandleisure.com
www.wineanorak.com
www.wine.com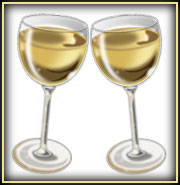 Cheers!
Visit Our Online Shopping Guide!